Roller shutters are essential for maintaining the security and safety of your commercial space. They provide additional seclusion as well as defence against robbery, vandalism, and bad weather for your property. Rollers need routine maintenance to preserve their functionality and increase their longevity, much like any other mechanical item. Regular Roller Shutter service in London includes a careful examination of the shutter system, the detection of any possible problems, and the repair or replacement of defective parts. The frequency of maintenance required for roller shutters depends on variables such as usage, environment, and age. A competent Roller Shutter Repair service in London should ideally maintain them at least once a year.
Regular maintenance lowers the possibility of breakdowns or malfunctions by ensuring that your rollers are functional and in good shape. Additionally, it helps to spot any minor issues before they develop into bigger ones, ultimately saving you time and money. For your business's premises to remain safe and secure, regular maintenance is essential. It gives you security and protection by ensuring that your rollers are functional and capable of operating effectively. Therefore, it is strongly advised to arrange for routine maintenance with a reputable service provider.
Benefits of Regular Roller Shutter Service for Your Business
Regular Roller Shutter Service in London is essential for the proper functioning and longevity of your business's shutters. Neglecting maintenance and repairs can lead to expensive and time-consuming issues down the line. Here are some of the benefits of regular service for your business: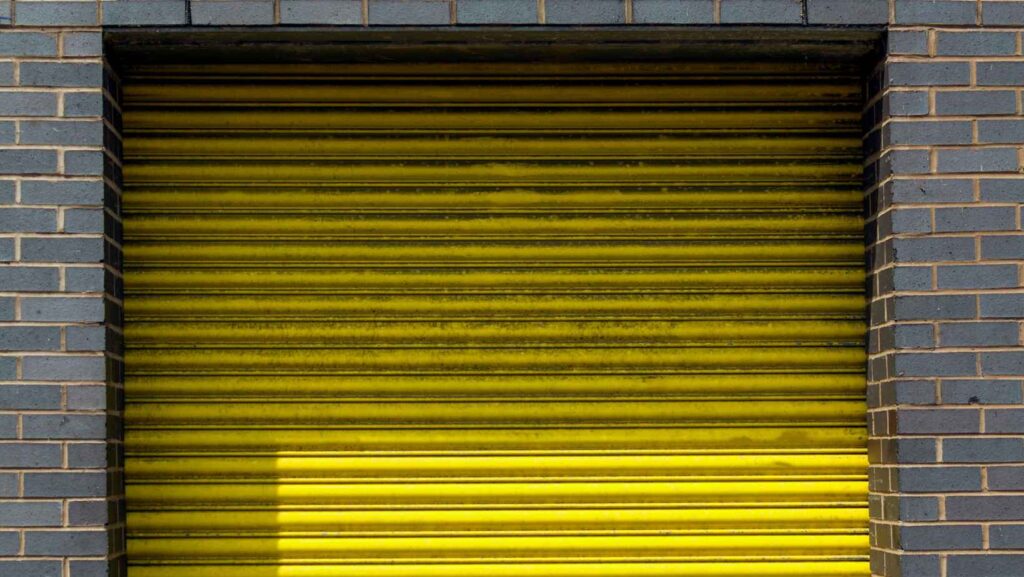 Enhanced Safety and Security: Regular service and maintenance help ensure that your rollers are working correctly, which enhances the security of your business premises. Faulty shutters can be easily tampered with, making your business vulnerable to break-ins and theft. Additionally, damaged shutters can pose a safety hazard to your employees and customers.
Increased Lifespan: Regular servicing can help identify any problems with your shutters early on, allowing you to fix them before they become more severe. This helps prolong the lifespan of your shutters and saves you money in the long run by avoiding costly repairs or replacements.
Improved Aesthetics: Regular maintenance can help keep your shutters looking clean and well-maintained, which is crucial for maintaining the overall appearance of your business premises.
Cost-Effective: Regular servicing is a cost-effective solution that helps identify and prevent any potential problems with your shutters. This can save you money in the long run by avoiding expensive repairs or replacements.
By investing in regular Roller Shutter Repair in London, you can ensure that your business is secure, efficient, and safe. It's an investment that pays off in the long run by avoiding costly repairs, maintaining the longevity of your shutters, and ensuring the safety of your employees and customers.
Signs That Your Roller Shutter Needs Servicing
As a business owner, it's crucial to keep your rollers in good condition to ensure they function efficiently and provide the necessary security for your property. However, over time, wear and tear can cause damage to your shutters, making them less effective and more prone to breakdowns.
Here are some signs that your roller shutter needs servicing:
Unusual sounds: If you hear unusual sounds coming from your roller, such as grinding or scraping, it's a sign that something is not right. These sounds can be a result of worn-out or damaged components.
Difficulty opening or closing: If you notice that your roller is struggling to open or close, it's a clear indication that there's an issue with the mechanism. It could be due to misalignment, damaged springs, or faulty motors.
Visible damage: If you can see any visible damage, such as dents, scratches, or chips, it's essential to get your roller shutter serviced. Damage can weaken the structure and make it less secure.
Jamming: If your shutter is jamming, it's a sign that the mechanism is not working correctly. It's crucial to get this fixed promptly to avoid any safety risks.
Regular servicing can help you avoid these issues and ensure that your shutters work correctly when you need them the most.
Choosing the Right Shutter Service Provider in London
When it comes to choosing the right Roller Shutter Service in London, there are several factors to consider to ensure that you get the best possible service for your business.
Firstly, look for a company that has a proven track record of delivering high-quality services in the industry. Check their website, read reviews from previous clients, and ask for references.
Secondly, ensure that the company is licensed, insured, and certified to provide Roller Shutter Installation in London. This is important as it ensures that you are working with professionals who have the necessary training and expertise to handle any issues that may arise.
Thirdly, consider the availability of the service provider. Choose a company that offers 24/7 emergency services as roller problems can occur at any time.
Lastly, look for a company that offers competitive pricing without compromising on the quality of service. Request quotes from different service providers to compare their pricing and services.
By following these tips, you can find a reliable and trustworthy Roller Shutter Service in London that can help ensure the smooth and safe operation of your business.