Transforming your outdoor space into a comfortable and versatile area can greatly enhance your overall living experience. One effective way to achieve this transformation is through the installation of roller shutters for your patios and decks. They offer a range of benefits, including protection from the elements, increased privacy, improved security, and aesthetic appeal. In this blog post, we will explore how Roller Shutter Installation can revolutionize your outdoor space, providing you with a beautiful and functional area for relaxation, entertainment, and enjoyment.
Understanding Roller Shutters for Patios and Decks
Roller shutters for patios and decks has designed to provide a versatile solution that can adapt to various weather conditions, allowing you to enjoy your outdoor space throughout the year.
These shutters can be manually operated or motorized for added convenience. Motorized roller shutters are controlled with a remote or a switch, providing effortless operation and allowing you to adjust them according to your preferences.
Weather Protection and Temperature Control
One of the primary benefits of roller shutter installation for patios and decks is weather protection. They act as a shield against rain, wind, and harsh sunlight, allowing you to enjoy your outdoor area even during inclement weather. When fully closed, create a barrier that prevents rainwater from entering your patio or deck, keeping the space dry and protected.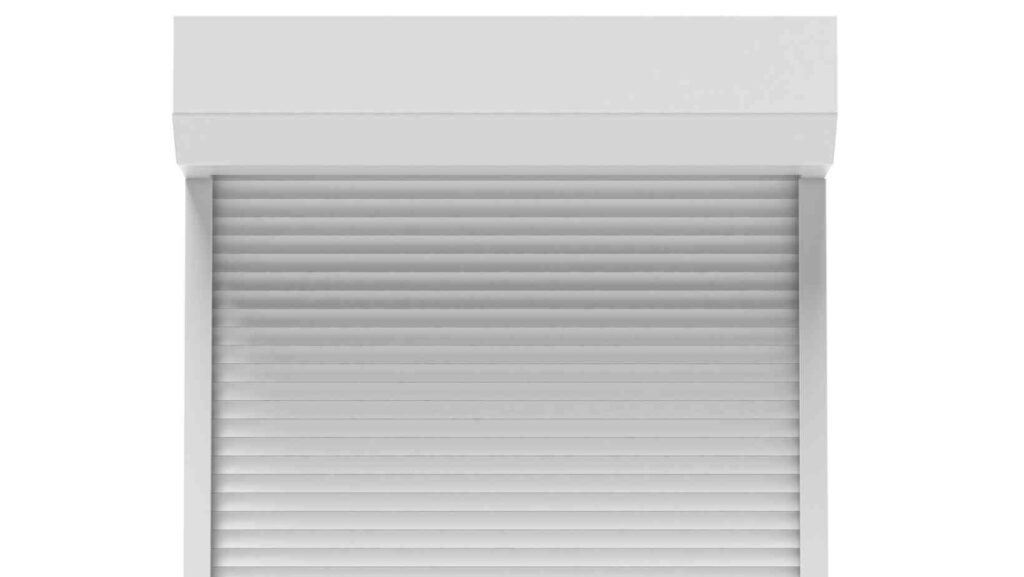 Additionally, they offer excellent insulation properties, helping to regulate the temperature within your patio or deck space. In the hot summer months, they can keep your outdoor area cool by blocking the direct sunlight and reducing heat transfer. During colder seasons, they provide an extra layer of insulation, keeping the warmth inside and minimizing heat loss.
Enhanced Privacy and Noise Reduction
Privacy is essential when it comes to enjoying your outdoor space. With a simple adjustment of the shutters, you can shield your space from prying eyes, allowing you to relax, entertain guests, or spend quality time with your family without feeling exposed.
Moreover, they help reduce outdoor noise, creating a peaceful and serene environment for you to unwind. The dense construction of the shutters absorbs and blocks external noise, ensuring a tranquil atmosphere within your outdoor space. Whether you live in a bustling neighbourhood or near a busy street, it can significantly contribute to noise reduction, enhancing your outdoor experience.
Security and Protection
When fully closed, they act as a deterrent to potential intruders, providing peace of mind and protecting your property. The robust construction and sturdy materials used make them resistant to forced entry attempts, ensuring the safety of your outdoor space and any valuable items within it.
They can be equipped with additional security features such as locking mechanisms and reinforced slats, further enhancing their protective capabilities. By investing in roller shutter installation, you can safeguard your outdoor space and deter unauthorized access, contributing to a secure living environment.
Design and Aesthetic Appeal
Available in a variety of colors, styles, and finishes, can customized to complement your home's architectural design and personal preferences. Whether you prefer a modern and sleek look or a more traditional appearance.
The wide range of options allows you to choose one that seamlessly integrates with the existing style and colour scheme of your home, creating a cohesive and harmonious outdoor space. Whether you prefer a minimalist design with clean lines or a more ornate and decorative style, there are options available to suit your taste.
Additionally, roller shutters are installed with adjustable slats, giving you control over the amount of natural light and airflow that enters your outdoor space. This flexibility allows you to create the desired ambience, whether it's a bright and airy atmosphere or a cosy and shaded retreat.
Maintenance and care for roller shutters are relatively simple. Regular cleaning with mild soap and water, along with occasional lubrication of the moving parts, is usually sufficient to keep them in good condition. It's recommended to consult the manufacturer's guidelines for specific maintenance instructions.
Call Professionals For Roller Shutter Installation
From weather protection and temperature control to enhanced privacy, security, and aesthetic appeal, roller shutters provide a comprehensive solution for optimizing your outdoor living experience. Always call experts for quick shutter installation.
Consider investing in roller shutters to revamp your patio or deck, allowing you to make the most of your outdoor space year-round while enjoying increased comfort, convenience, and peace of mind. With their functional and aesthetic advantages, they are an excellent addition to any outdoor area, providing a seamless blend of style and functionality.