Ignoring electric shutter problems can pose significant safety risks to you, your family, and your property. One of the most common problems is malfunctioning sensors that fail to detect obstacles in the shutter's path. This can lead to serious injuries or even fatalities if the shutter closes on a person or object. Delaying Electric Roller Shutter Repair can also cause the problem to worsen over time, leading to even more safety risks and potentially higher repair costs in the future.
In addition, faulty motors or electrical wiring can cause the shutter to stop working unexpectedly or even catch fire. This not only puts you at risk of injury or property damage, but it can also be a significant fire hazard to your home or business. Another safety risk of ignoring electric shutter problems is the potential for burglaries or break-ins. A malfunctioning or broken shutter is a prime target for intruders who may try to force their way into your property.
To ensure the safety of your property and everyone around it, it's crucial to address electric shutter problems as soon as they arise. Contacting a professional repair service to assess and fix any issues can give you the peace of mind that your shutter is working safely and efficiently.
Costly Consequences: How Delaying Electric Roller Shutter Repair Can Lead to Higher Expenses
Delaying Electric Shutter Repair can lead to higher expenses and more extensive repairs in the future. Here are some reasons why: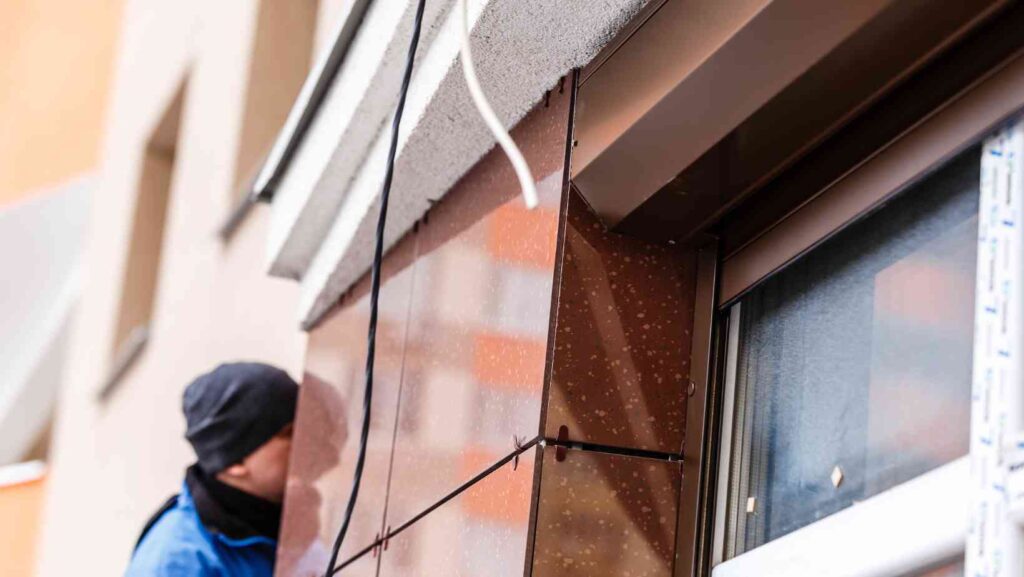 Increased Damage: Small problems with your electric shutter can quickly turn into more significant issues if they're not addressed promptly. For example, a minor issue like a loose bolt or a frayed cable can cause further damage to the shutter's mechanism, leading to costly repairs.
Reduced Lifespan: Neglecting maintenance and repairs can also reduce the lifespan of your electric shutter. Regular upkeep and prompt repairs can help ensure your shutter lasts as long as possible, saving you money on replacement costs in the long run.
Energy Costs: A faulty or damaged electric shutter can lead to energy waste, resulting in higher electricity bills. A properly functioning shutter can help maintain a consistent temperature in your home or business, reducing the amount of energy required to heat or cool the space.
Legal Fines: In some cases, delaying Electric Roller Shutters repair can result in legal fines or penalties. For instance, if your shutter is not compliant with safety regulations, you may be subject to fines or legal action. Regular maintenance and prompt repairs can help ensure your shutter remains compliant with safety regulations.
Legal Obligations: The Importance of Maintaining Safe and Compliant Roller Shutters
Maintaining safe and compliant Electric Roller Shutters is not only essential for the safety of your property and those who occupy it, but it's also a legal obligation. Here are some reasons why:
Safety Regulations: Rollers are subject to safety regulations to ensure they are installed and maintained in a safe manner. These regulations cover aspects such as motor safety, fall prevention, and emergency stop functionality. Failure to comply with safety regulations can lead to legal fines and penalties.
Liability: If a roller shutter causes injury or property damage due to non-compliance with safety regulations or inadequate maintenance, the property owner may be liable for damages. This can result in legal action, which can be costly and damaging to your reputation.
Insurance: Insurance policies for properties with rollers often require compliance with safety regulations and regular maintenance. Failing to meet these requirements can result in denial of insurance claims, leaving you responsible for any damages or losses.
Tenant Safety: If you are a landlord, maintaining safe and compliant rollers is crucial for the safety of your tenants. As a landlord, you have a legal obligation to provide a safe living environment for your tenants, and non-compliant rollers can pose a significant safety risk.
Peace of Mind: How Prompt Electric Roller Shutter Repair Can Reduce Stress and Worry
Electric rollers are an essential part of many commercial and industrial buildings. They provide security, protection, and peace of mind to business owners and their employees. However, when these rollers malfunction or break down, they can cause a great deal of stress and worry. This is where prompt Electric Roller Shutter Repair comes in.
By quickly addressing any issues with your electric rollers, you can restore the security and protection they provide. This can give you peace of mind, knowing that your property is safe and secure. Additionally, prompt repairs can help prevent further damage to your rollers and save you money on more costly repairs down the line.
Delaying repairs can also lead to anxiety and worry about the safety and security of your property. This can be especially true if you have experienced a break-in or other security breach. By addressing any issues promptly, you can help alleviate this anxiety and restore a sense of safety and security.
In conclusion, prompt Electric Shutter Repair can reduce stress and worry by restoring the security and protection that these shutters provide. They can also help prevent further damage and save you money on more costly repairs down the line. So if you are experiencing issues with your electric rollers, don't hesitate to seek professional repairs and restore your peace of mind.